TODAY
HOJE
Pictures Around this World
Criança se diverte na Faixa de Gaza ...
Child has fun in the Gaza Strip ...
Um ET tomando ar fresco na natureza terráquea ...
A ET taking fresh air in terraqueous'
nature
...
Ca
chorro-pato ... tadinho não sabe se late ou se grasna ...
Dog-duck ... poor little thing it does not know if it barks or quacks ...
O elefante caolho tem que ir ao veterinalmologista...
The one-eyed elephant has to go to the vetophthalmologist ...
Ela a
creditou no que o tratador disse:: ele é manso ... não morde ...
She believed what the handler said : it is meek ... does not bite ...
Gorilinha Mike não gosta de ir faxer exame ... é gelado demais ... uuuuhhhh ...!
Little Gorilla
Mike
does not like to be examined ... is too cold ... uuuuhhhh ...!
Você teria coragem de ir ao banco assim ?
Would you dare go to the bank so?
Totó pra lá ... totó pra cá ... e nada ! O cansaço ganhou o jogo ...
Geek goes ... Geek comes ... and nothing!

Here the geek

won the game...

.
Um outro bom uso para a fita-adesiva ... fica quieta aí ! ...
Another good use for adhesive tape ... be still there! .
..
O jovem mais forte do mundo ! ...
The strongest young man in the world ! ...
O seu professor está tentando lhe mostrar que Física é ...
You
r teacher i
s trying to show you that Physics is ...
Quantas pessoas estão nesta foto ? Responda rápido ... se puder ...
How many people are in this picture? Answer quickly ... if you can ...
Papai Noel magrelo e sonolento assusta qualquer um ...
a skinny and sleepy
Santa Claus scares
anyone ...
Uau ! Tão sexy ... liberdade ...
Wow! So sexy ... Liberty ...
Basket-dog ?
Mamãe olha os ovos da rabanada ... !
Mom look the eggs of the French toast ... !

O box bebê está de volta !
Baby boxing comes back !
Feliz Natal !
Merry Christmas !
parque de Montreal, no Canadá (Caters News/Grosby Group)
The smiling owl
A coruja sorridente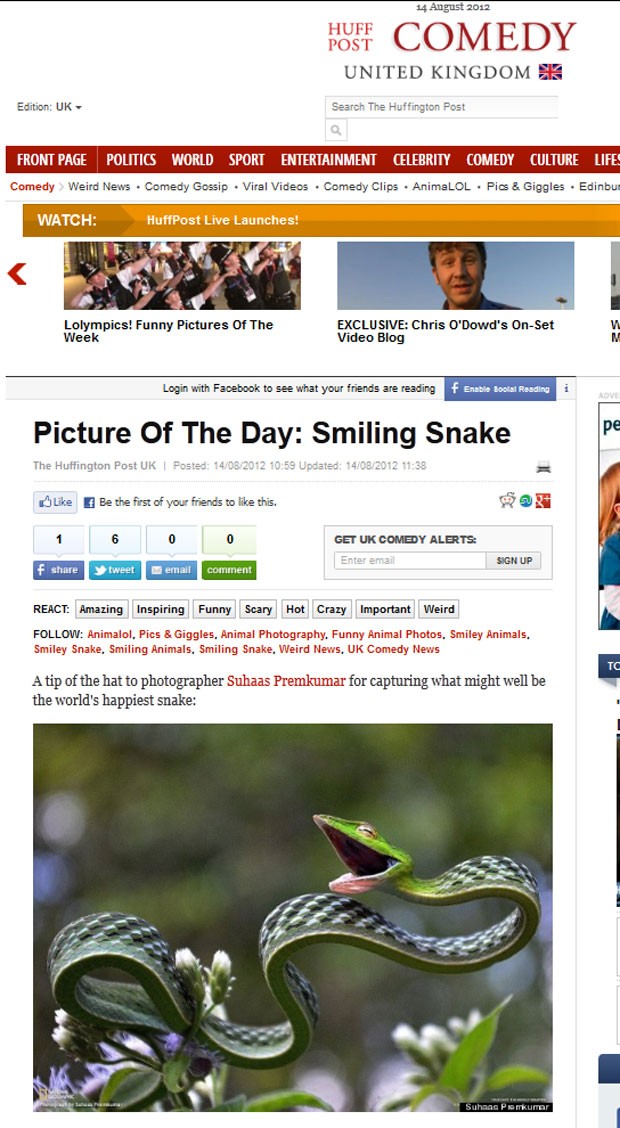 A espécie é uma cobra-bicuda (Oxybelis fulgidus), que é encontrada nas Américas do Sul e Central.
Quand on est membre du jury d'une émission de chant comme X-Factor, on s'expose à ça.
"Oh no, no, no, no !"
See what happened this week in Sao Paulo, an amazing thing ... a traffic jam of beetles ... while many drivers think that these cars are out of fashion and its quantity diminishes day by day, the picture shows the contrary. Even a dwarf beetle was there fighting for space in traffic ...



See also ...